Congratulations to Padraig Lynch who has been rewarded, for all his hard work, with his first professional contract at Dungannon Swifts Football Club. This is fantastic news for the eighteen year old forward who is a very dedicated player.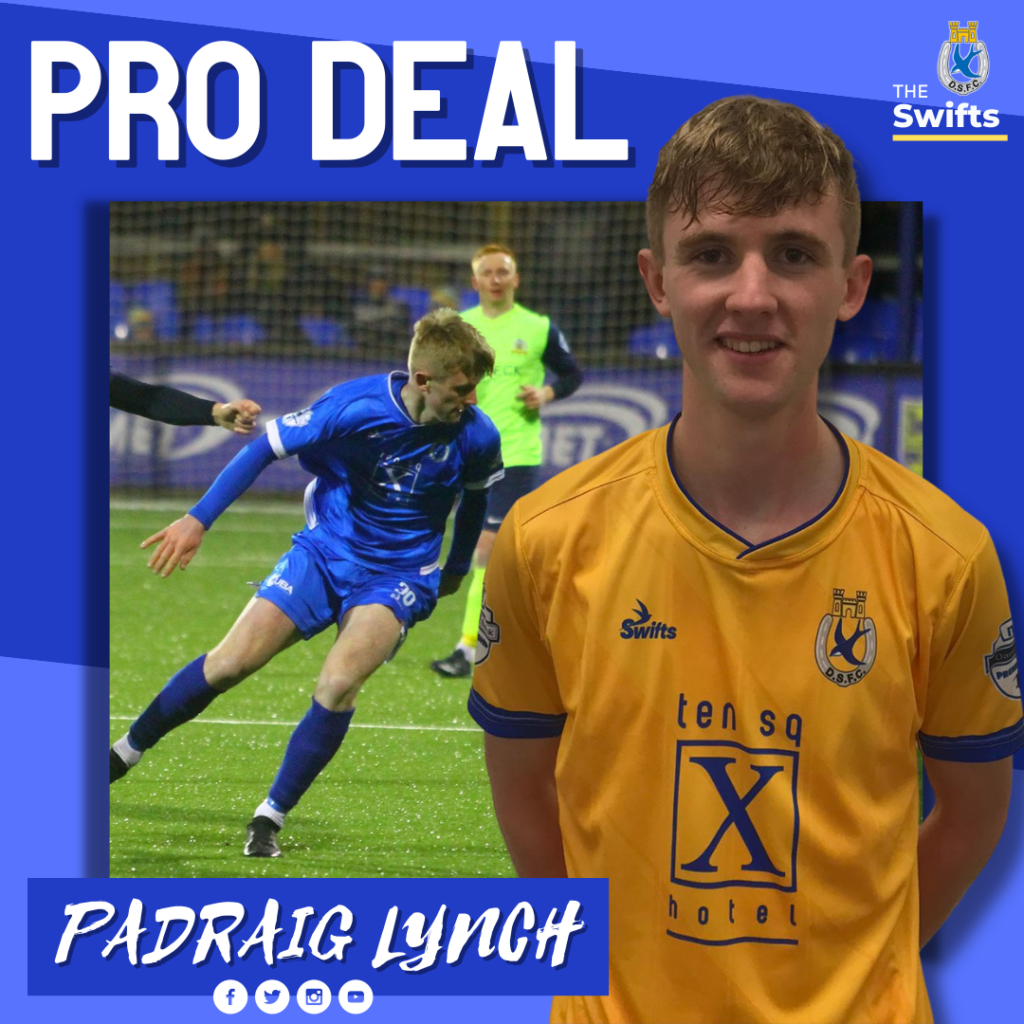 "Since arriving through the doors of DUY indoor community programme as a 7 year old it didn't take long for us to realise that Padraig was a talented young lad. He always had a great football brain and an eye for scoring all types of goals from those early days and this has continued right up until now as he has scored 30 goals already this season. We are delighted to see Padraig get his first professional contract with the club and I have no doubt that he will have a very good future ahead of him. "

Dixie Robinson
Congratulations Padraig, we wish you every success with your new contract.